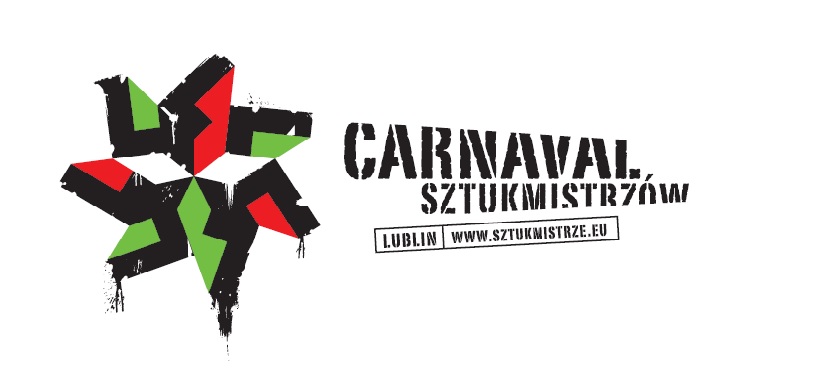 Carnaval Sztukmistrzów (The Magicians' Carnival)
Lublin is the city where you cannot be bored. Here are various festivals, concerts or exhibitions organized during the year which you should not miss. Because of the scores of events taking place in the city throughout the year, we can call Lublin the "city of culture". Yes, those who live in Lublin already know what I mean and those who have never been here should definitely consider visiting this fabulous place.
The Carnaval Sztukmistrzów is one of the eye-catching events of Lublin. The carnival was first organized in 2008 under the name "Festival Sztukmistrzów" and was simply the time for fun with various street shows, circus-theatre, spectacles and workshops which was open for everyone.
Since 2010 the name of the event was changed into the Carnaval Sztukmistrzów (The Magicians' Carnival), though the essence of it remained the same. Usually, the Carnival lasts few days and it is the time for fun and entertainment. One of the attractive shows during the festival is the urban highline performance by professional acrobats which create a fascinating atmosphere in the city. Striking circus performances are also worth seeing.
This year the Carnival was organized between July 28 and 31. As always, streets were crowded with people full of curiosity and excitement. I was one of them wandering between streets, watching slackliners' performance and capturing the moments with my camera. To be honest, it was a great show and I have got some nice shots proving it, though there were some things that, in my opinion, could be done better. For example, performances on different places where taking place during the same time, so unfortunately I missed few great shows. Moreover, streets were overcrowded and it was difficult to move from one place to another. And at the end, the weather did not entirely co-operate and interrupted the Carnival. However, besides all, the event was memorable and entertaining.
I have few nice photos from the event which you can see down below.