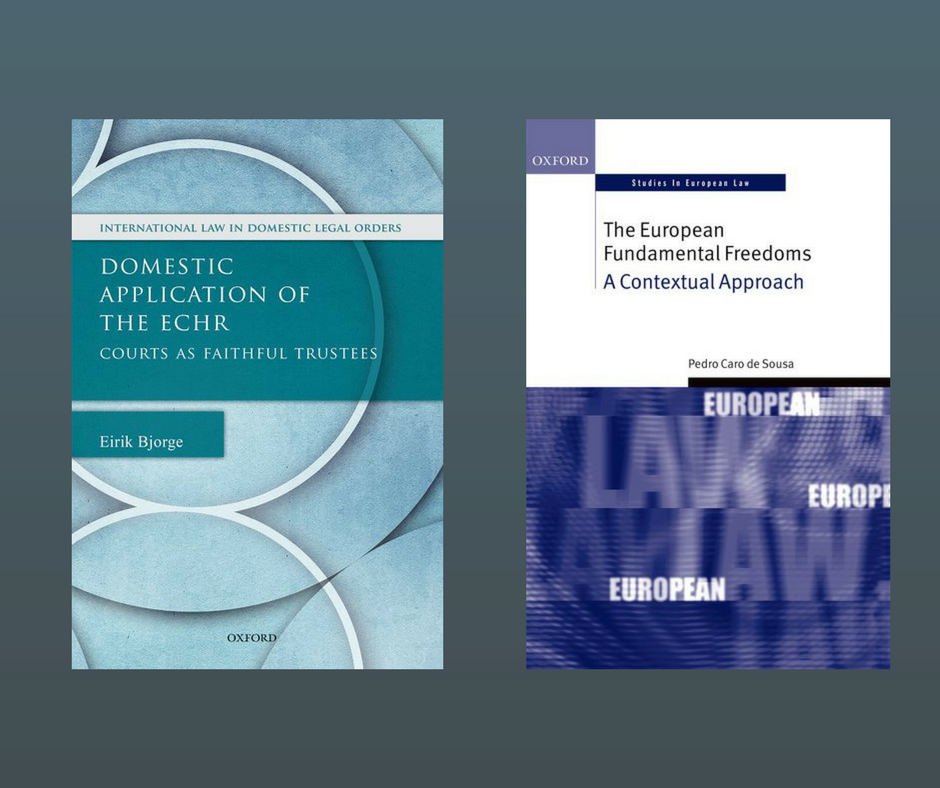 New Books in the Migration Library
Our Migration Library at the Rule of Law Institute has received several new books on migration, European Law and Human Rights. If you are interested in these issues then you should definitely visit us. You can see the catalog of existing books here.We recommend you to contact us before visiting the library and we will provide you with the information if the book you are looking for is available at the moment. You can also feel free to give us suggestions about the books (relating to migration, integration, human rights and law) you would like to see in the Migration Library.
The book "Domestic Application of the ECHR:Courts as Faithful Trustees" by Eirik Bjorge is one of the new publications in our library. If you are interested in law and, particularly, in European law, you may find it very useful to broaden your knowledge concerning the application of the ECHR in the domestic courts of the European countries. The publication considers the French, British and German approaches to the ECHR and shows that domestic courts apply and develop the Convention progressively and faithfully. The author does not enter the area of political controversy, though he provides critical analysis of some of the fundamental issues. The book also thoroughly examines the role of domestic courts as faithful trustees of the ECHR and shows that, through their faithful application of the ECHR, domestic courts can make a positive contribution to the development of the law of the Convention.
Moreover, "The European fundamental freedoms: A Contextual Approach" by Pedro Caro de Sousa is among our new books in the library. It deals with the EU's internal market and its fundamental freedoms. The book presents a new general theory of European free movement law and provides a theoretical framework for further normative theories on EU law. The author makes a distinction between the "internal" and the "external" dimensions of legal discourses and explains them in detail. The book is clearly written and attracts readers by offering a fresh and thoughtful perspective on a key area of EU law (particularly, the internal market and the fundamental freedoms). If you are a student of law or political science, or just want to know more about the EU law, this book will be very helpful to broaden your knowledge in this area.