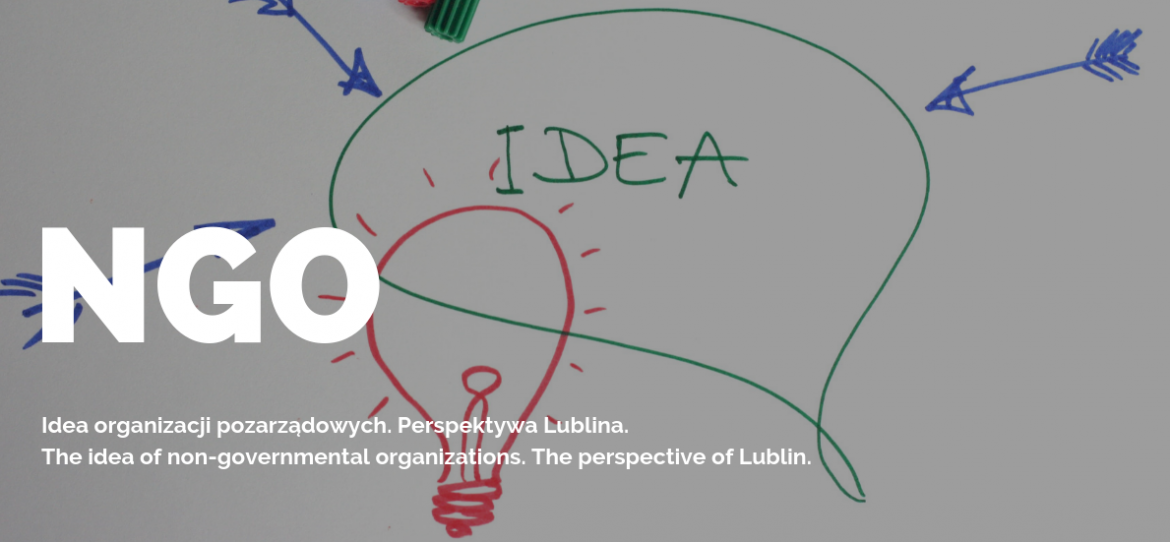 The idea of non-governmental organizations. The perspective of Lublin.
Do you live, study or work in Lublin? If so, you probably know that here is no time for boredom. You can participate in numerous cultural and social events, meetings, concerts that are directed to all residents. A significant part of them is organized or co-organized by non-governmental organizations actively operating in Lublin.
What are non-governmental organizations? So called NGOs are all entities that are not public administration bodies and the activities of which are not aimed at achieving profit. They perform very important social, political and economic functions, e.g. focusing for the common good, development of interests, advocacy, employment.
About 7.5 thousand foundations and associations are registered in Lublin. The method of operating is mainly volunteering. If you have time and willingness to support the idea of voluntary help, here are some Lublin organizations where you can get involved:
1. The Rule of Law Institute Foundation has a Login:Lublin program. It deals with migrants and refugees issues and runs the Lublin Center of Free Legal Advice.
2. The Center for Assistance to Migrants and Refugees is part of the Catholic charity organization Caritas. The organization provides assistance to refugees and asylum seekers in Poland, helps people with cultural issues, offers psychological support, legal assistance, helps in finding a job and runs integration activities for foreigners.
3. Association For Earth is an organization that conducts various projects related to the local community and integration of foreigners: teaching Polish language, organizing vocational courses, compensatory classes for children, providing psychological help etc.
4. The Homo Faber Association is a non-governmental organization that aims to protect human rights and the relationship between the individuals and the authorities. The organization deals with combating discrimination in various spheres and conducts integration activities for foreigners.
5. The Regional Volunteer Center in Lublin is an organization that mainly focuses on: coordinating the work of volunteers, formation, promotion and inspiration of local communities, pastoral environments to create clubs, offices and volunteer centers.
6. Sempre a Frente is an organization whose main goal is to help people in self-development. The work of the foundation covers three main areas: Youth Information and Development Center, Youth Center Kowalska 3, Youth Support Center – Sempre stop.