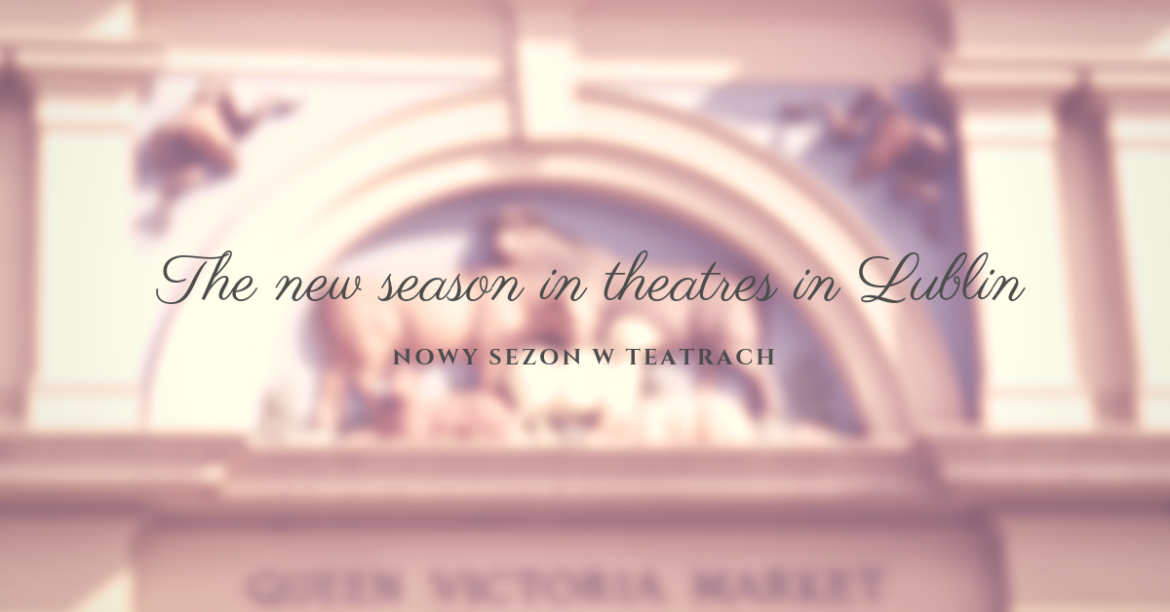 The new season in theatres in Lublin
Along with the end of vacation new artistic season in theatres starts. But before about it, let's remind where in Lublin you can go on the performance. The theatre lovers can visit Juliusz Osterwa Theatre (Polish: Teatr im. Juliusza Osterwy) on the Narutowicza Street, the Old Theatre (Polish: Teatr Stary) in the Old Town, the Music Theatre (Polish: Teatr Muzyczny) on the Maria Skłodowska-Curie Street, Hans Christian Andersen Theatre (Polish: Teatr Andersena) on the Teatralny Square and NN Theatre (Polish: Teatr NN) in the Grodzka Gate. Moreover, theatrical events take place in the Centre for the Meeting of Cultures (Polish: Centrum Spotkania Kultur – CSK) on the Racławickie Avenue and in the Center for Culture (Polish: Centrum Kultury) on the Peowiaków Street.
In the Osterwa Theatre in the new season it will be possible to watch for example famous "Tartuffe" of Molier, while the Old Theatre invites to see the ,,Whale The Globe". ,,Musical Theatre" puts on for example: ,,,Fiddler on the Roof" and ,,Thumbelina". As usual the program of the Center for the Meeting of Culture seems interesting too – the opera ,,Orfeo ed Euridice" of Christhoper Gluck is put on there. The humour lovers are invited to the comedies: ,,The moose hunt" and ,,Obsessive-compulsive disorder" in CSK as well.
You should also remember about International Festival Theatre Confrontations from 6th to 15th of October and International Dance Theatre Festival from 12th to 18th of November. These events are very popular and definitely worth to be seen.
The exact program is available on the websites of the institutions and events. Don't miss this season's performances! They are not only great entertainment but also a dose of Polish culture and language in the inimitable form.