---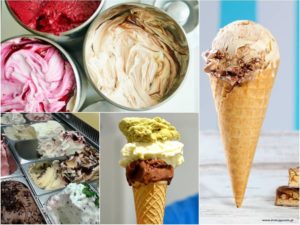 Ice cream
Do you like ice cream, but you are looking for exceptional ice cream? Check the proposals below:
Ice Cream Parlor Bosco on Krakowskie Przedmieście St. 4 received the title "The best Ice Cream Parlor" in 2016. It a good place to sit down with the family and eat homemade ice cream.
Ice Cream Parlor Jagoda on Sądowa St. 12 is a good place to eat Italian ice cream or ice cream gimlets.
Thai ice cream on Krakowskie Przedmieście St. 5 is oriental ice cream that is made right in front your eyes.
Polonia Cafe on Orkana St. 4 (Passage Tesco) has about 100 different flavors.
---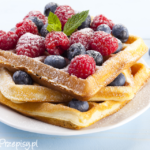 Waffles
Do you like waffles? The best waffles in Lublin you will find in:
Irena's waffles on Wileńska St. 21 and in Galeria Olimp on Spółdzielczości Pracy St. 32 al. arte the best waffles in the city, which has a long history.
Bakery Jagoda on Sądowa St. 12 proposes besides ice cream and tubes of cream, waffles too.
---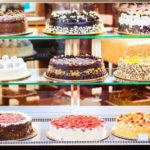 Bakeries

Would you like to have a piece of cake and a cup of coffee?
Take advantage of the offers of Lublin's bakeries:
Bakery Williams has several branches in the city.
You should try a piece of the pie in a coffee shop in Galeria Olimp on Spółdzielczości Pracy St. 32.
Bakery Chmielewskiego on Krakowskie Przedmieście St. 8  is the oldest bakery in Lublin, where a piece of cake or cream candy  helps you to feel the tradition of Lublin.
Bakery Staropolska on Racławickie St. 7 has a wide range of cakes, homemade cakes with original flavors that cannot be missed
---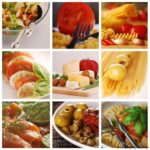 Italian cuisine in Lublin
---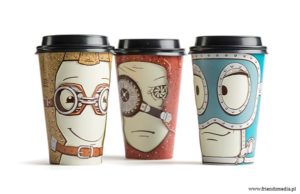 Hot takeaway coffee
Bike café – the easiest option: bikes with coffee can be easily found in the City Centre. The company has been presented in Poland since 2012 – on the interactive map available here you can check, where the bikes with fresh espresso  are situated.
Cafe Velo – delicious coffee and opportunity to taste tarts (Chopina 9/7)
Spinacz Cafe at Ewangelicka Street 6 – good takeaway coffee and excellent sandwiches
Kawiarnia Kawka – as they claim "Life starts after coffee" (Okopowa 9 i pół)
Café Mari – a climatic place – it is a loss to go outside (Artura Grottgera 8)
McDonalds – reliable for those in a hurry (Krakowskie Przedmieście 52)
Wild Bean Cafe – something for a devotee of night coffee drinking – next to the Medical University (Północna 30)
---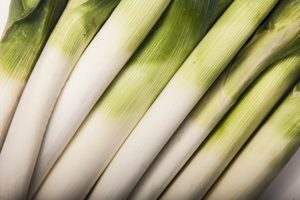 Vegetarian restaurants
There are many fans of healthy style of eating in Lublin. Fans of this type of specialties have the reason to be happy as such places are here in Lublin.
Find out all vegetarian restaurants here.