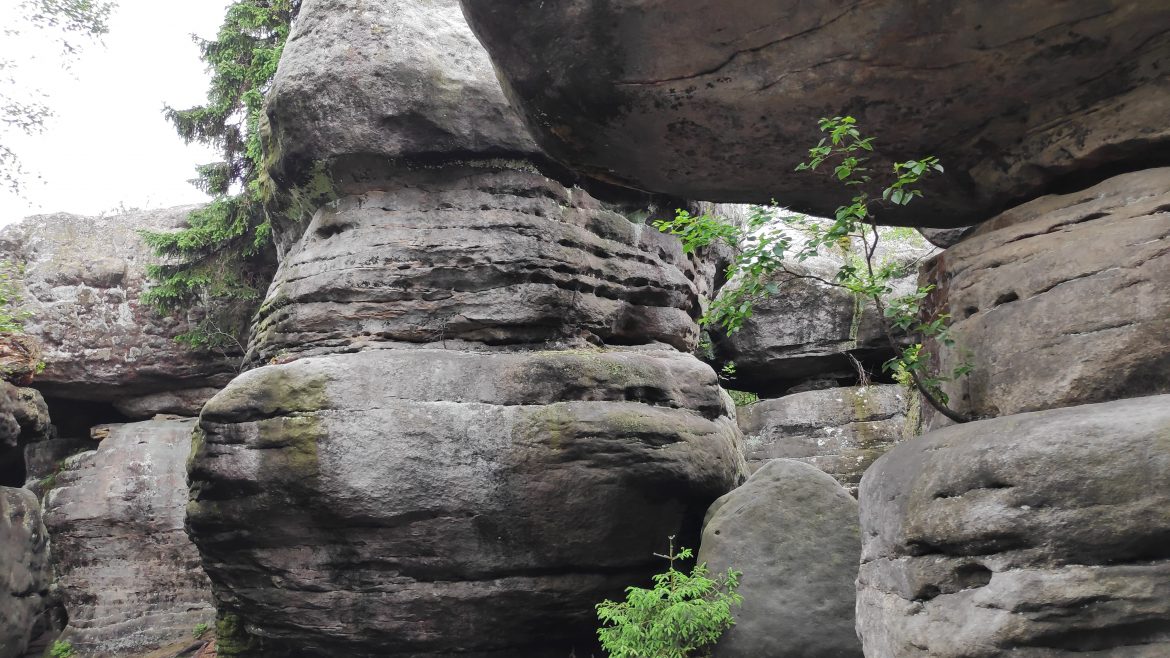 The Stołowe Mountains
Recently, we encouraged you to explore Wroclaw – a beautiful city situated in the south-western part of Poland. This time would like to suggest you to go to The Stołowe Mountains. This place is about two hours away by car from Wroclaw. It is a place for everyone – not only advanced, but also a beginner tourists who love hiking.
What stimulates the imagination the most? Labyrinths and unusual shapes of stones. Of course, all the attractions of this place cannot be included in one article. Here we will focus specifically on Errant Rocks.
There you can find two parking lots – the lower and upper one that can be reached by car. However, we would suggest you to choose the lower parking lot and use the opportunity of walking route to Errant Rocks. It leads through Buczynowy Las, takes about an hour and gives the opportunity to get acquainted with various rock formations, just before the rocky labyrinth. This maze is breathtaking! A small note – large backpacks are not recommended, because there are places where it is very difficult to get through, however, a number of gaps between the rocks of the labyrinth provide lots of fun. Fortunately, the way between the rocks are marked – otherwise, you could get lost! That is why, we call it the Errant Rocks.
We encourage you to visit this unique place!