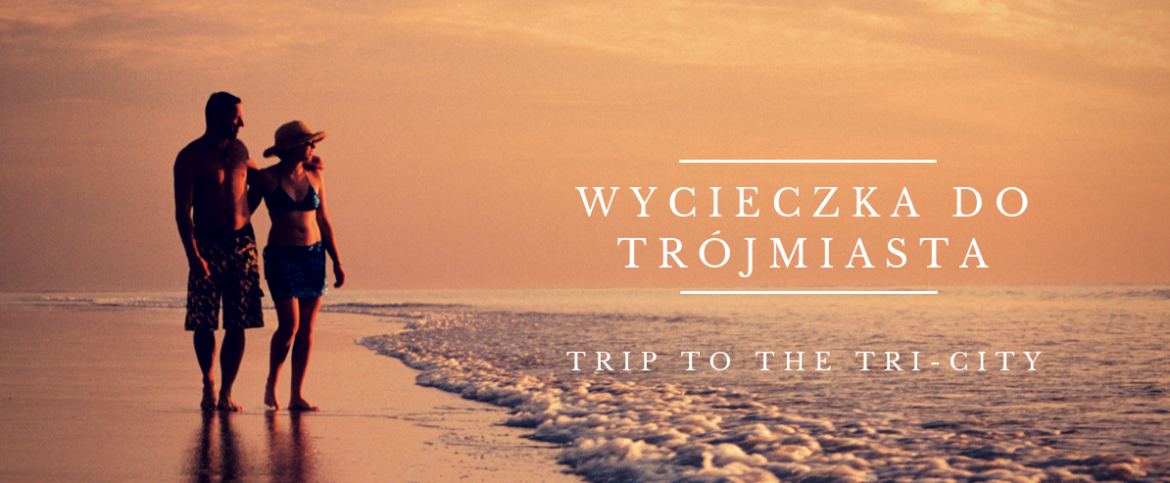 Trip to the Tri-City
The last holiday weekend is coming … However, all is well that ends well. We recommend you to end the holiday with a trip to the Tri-City. Whether it is sunny or rainy weather, the seaside resorts offer us a number of attractions.
1. Beach (eg Jelitkowo, Stogi, Orłowo) – this offer is especially for those who love swimming in the sea (although a bit cold) and relaxing on the beach. Natural beaches are surrounded by beautiful nature, and in Orłowo you can see and take a walk along the cliff, which extends for about 650 meters. The sound of waves and the clouds moving in the sky is definitely an option for dreamers.
2. Hel – the so-called "The Hel Peninsula" can be reached by train from Gdańsk, Gdynia or Sopot or by boat from Gdynia. Travel by boat takes about 1 hour, by train about 2.5 hours. There are beautiful, clean beaches and numerous promenades and bicycle paths. The attractions are also historic Kashubian huts, Hel Peninsula, House of Morscine, Lighthouse Hel and numerous military monuments
3. Sopot – is a seaside resort and health resort. After the Second World War known for the Sopot Festival song competitions organized there since 1961 at the Forest Opera. There is the longest wooden pier in Europe, which is about half a kilometer long.
4. Gdańsk Shipyard and the European Solidarity Center – The NSZZ "Solidarność" originates from the shipyard in Gdańsk, and the August agreements that were signed in 1980. ECS was created in order to "spread the heritage of Solidarity" in Poland and other countries and actively participate in building the European identity. " This is an important and interesting point on the map of Poland.
5. The Old Town in Gdańsk – Gdańsk is one of the oldest Polish cities, more than a thousand years old, located on the Gulf of Gdańsk at the mouth of the Motława River. While walking through the Old Town, you can admire the beautiful architecture and stop at the atmospheric restaurant for some delicious dinner. An interesting fact is that the astronomer Jan Heweliusz lived and worked in the Old Town.
We hope we convinced you. There is nothing else left – pack your backpack and set off on a journey.