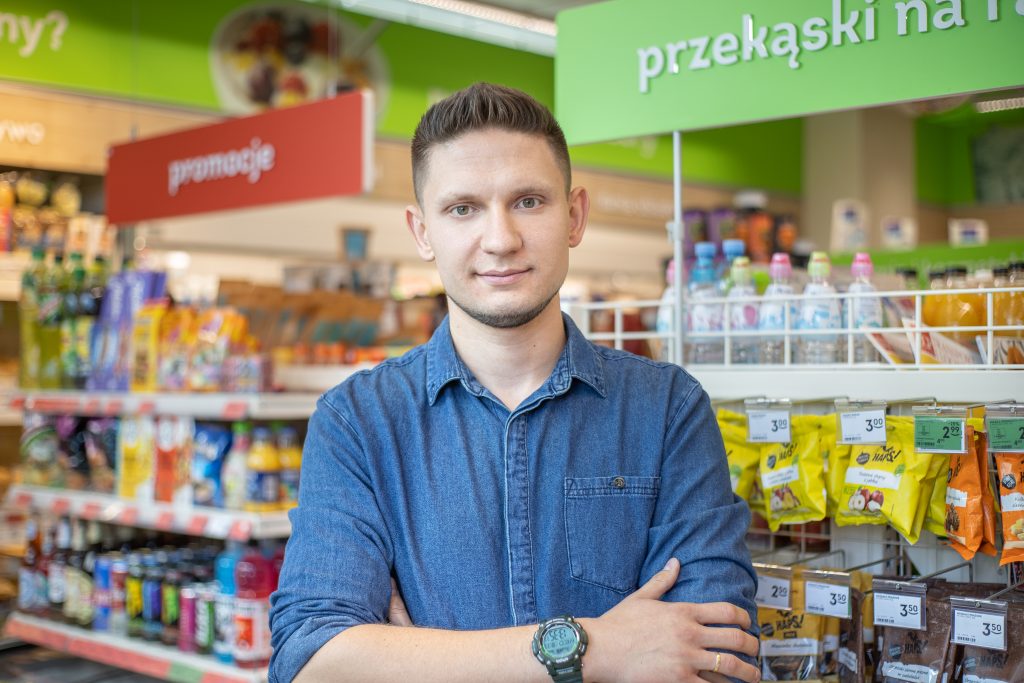 Many foreigners dream of running their own business in Poland. The lack of Polish citizenship is not an obstacle to fulfill the desire to become an entrepreneur.  A chain of convenience stores Żabka has already helped over 6,000 people, including foreigners, to pursue the franchise. Currently, the network provides everyone with guaranteed basic income in amount of PLN 17,000 per month for the first year of operation and an additional bonus of PLN 10,000 for the start.
To start working with the Żabka network, every candidate, regardless of background, must go through an employment and training process. However, if a candidate does not have Polish citizenship and comes from a country outside the European Union, he has to have a permanent residence permit, long-term EU residence permit, temporary residence permit or a valid Pole's Card with a visa and an application for a residence card. Persons who do not have Polish citizenship should present two guarantors with Polish citizenship or, optionally, one guarantor and a deposit of PLN 25,000.
– When I moved to Poland, I got a job as a salesman in one of the chain stores. There I met my current wife Martina. Together with my wife, we decided to give up our full-time job in favor of our own business – she was the first to open a store, because I still had to complete the formalities necessary to set up a business in Poland. However, we both worked hand in hand in her facility under the Żabka brand, and when I completed all the formalities, I managed to start my own business. I appreciate the franchise, first of all, because we work on a proven model with many years of experience and specific rules. Guaranteed income also gives me a great sense of security. n addition, little is invested in the store itself, only PLN 5,000 – says Yevhenii Mishchenko, franchisee from Wrocław.
Candidates in the franchise are not required to have previous experience in the field of trade or special education. Żabka guarantees each new franchisee careful preparation for the operation of its store. The candidate undergoes a training course that completed with an exam, and for the first 3 months from the opening of the facility, he is a subject to a special on boarding process conducted by qualified trainers. Additionally, in order to increase the financial security of all entrepreneurs operating under its banner, Żabka has recently launched the "Business Policy" service. It consists in insuring franchisees against financial losses resulting from the possibility of ending cooperation with a negative balance.
If you would like to join the group of Żabka franchisees and run your business in Poland, find out more at: www. zabka.pl/franczyza.
Contact: Franchise Development Partner Sylwia Strzeżek 797 057 401 and Anna Chmielewska 797 305 035